Staten Island Tree Company NY
Staten Island Tree Company NY is an extension of Tarzan Tree Removal. After a year of removing trees in Brooklyn, we decided to take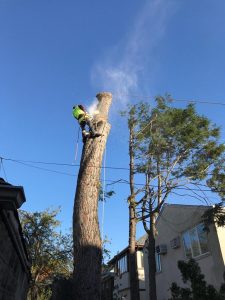 direction into Staten Island. Our team of professionals spent the entire year of 2016 working in every single are of Brooklyn, even the ares you did not think would be busy for tree removal.
A tree grows in Brooklyn, and our story proves that. Although tree removal may be a smaller niche, it will always be needed. There are hundreds of trees in the city that have been around for hundreds years. And there are also trees being constantly planted. For one reason or another, clients call us on a day to day basis.
Trees are living and breathing plants. All year round there is a need to take care of any unhealthy trees. This can require tree removal or just a simple tree trimming.
Tarzan Tree Removal in Staten Island
The name Tarzan Tree Removal has gained a certain notoriety in Brooklyn. And we want the same to happen in Staten Island.
Our clients have helped with our success because of all of the great reviews they give us online. Along with referrals. Every single review we
have has five stars. Each of course, is unique to itself. A lot of them praise are ability to quickly respond. This is because our team motto is to respond and get a member from our team to the property within 24 hours. If it is an emergency, not matter what day or time of the year, we will send a tree professional out ASAP.
Clients also talk about how efficient and fast we do the work. Our team is nothing but professional from start to finish. All of the wood chips are taken from the property, along with all the tree debris. If the tree has to be carried through the house, it will be put in plastic bags so that none of the furniture is damaged.
For more questions about our services, please call Staten Island Tree Company NY at 347-833-5862.